Eurasia LIC has held a Doors Open Day for the residents of Atyrau
18.10.2022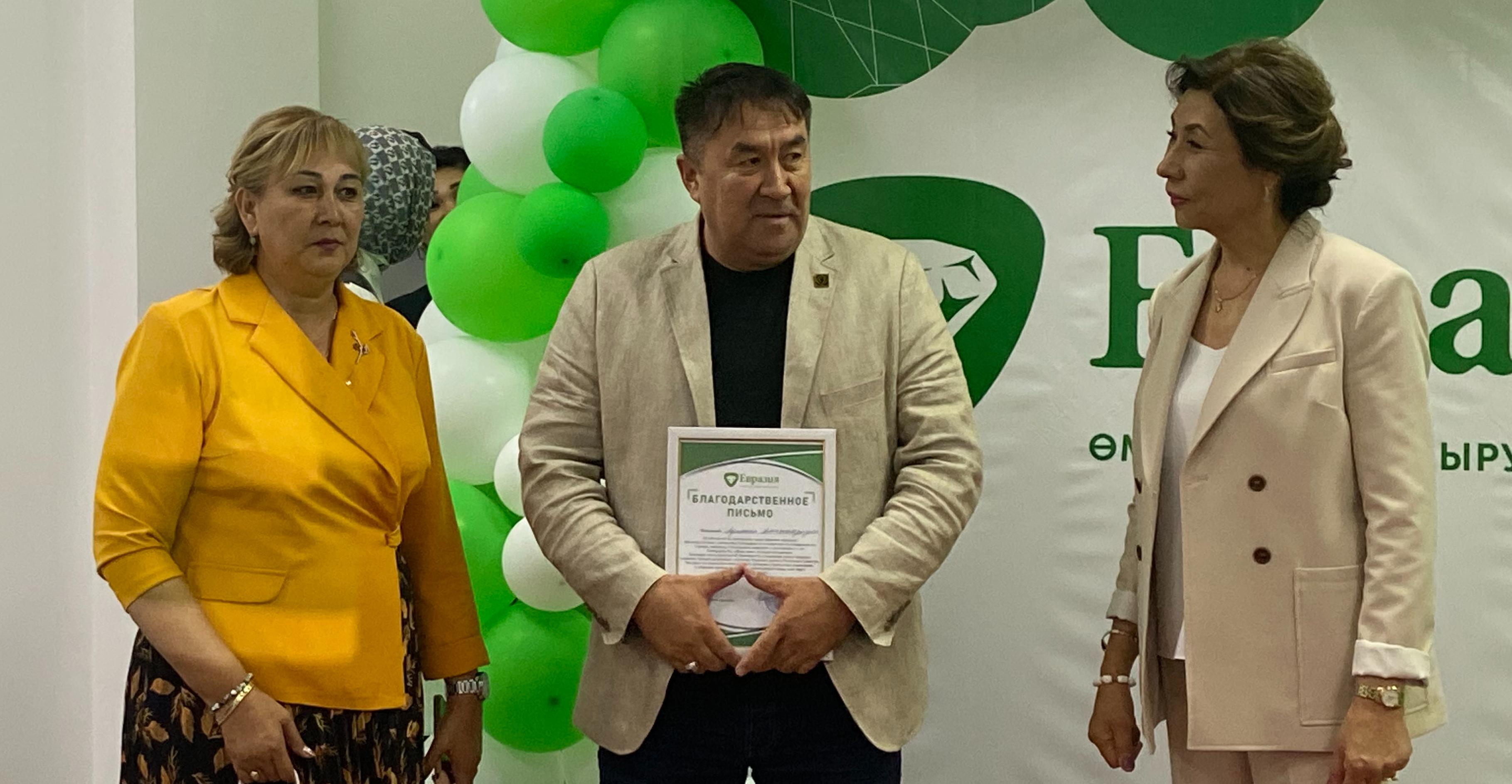 On September 19, in the Atyrau regional branch of Eurasia LIC JSC, a Doors Open Day was held for everyone who was interested in life and health insurance. We would like to bring to your attention the story made by Atyrau TV company.
Eurasia Life Insurance Company offers a pension annuity program. This project is not only about life insurance, but also the accumulation of money, creating the environment for the future of one's children when entering universities.
Currently, the interest in life insurance is increasing day by day. Eurasia Life Insurance Company plays a major part in the full satisfaction of all requirements and needs related to informing and servicing its customers.
- Today, Eurasia Life Insurance Company is doing its business actively. We offer a pension annuity program for investing and saving money for the future, and life insurance, - said the director of the Atyrau regional branch of the Eurasia LIC, Raisa Turemuratova, at the meeting.
Operating on the market since 2019, Eurasia Life Insurance Company held a Doors Open Day - "Financial comfort in the golden age". During the presentation, the Company's products were presented, such as, pension annuity, including deferred pension annuity, and endowment life insurance. The solemn event was attended by qualified financiers of the region, heads of regional trade unions, members of the company, who contributed to the dynamic development of the life insurance sector.
- I have been using these services, the pension annuity, since 2016. This is already my fourth pension annuity contract with the Eurasia Life Insurance Company. And monthly pensions are paid. I have signed the contract, and I am happy with everything, - shared the client of Eurasia LIC, Yerken Zholumbaev.
If you want to save up for the future by insuring your life, Eurasia Life Insurance Company here for you at the following address: Atyrau, Satpaev Street, 19V. The company's offices are located in all regions of the country.
On September 07, 2022, Eurasia LIC was assigned a long-term issuer credit rating and "BBB-" financial strength rating by S&P Global Ratings, with a "Stable" outlook. The national scale rating was affirmed at 'kzAAA'.
As of August 16, 2022, the authorized capital of Eurasia LIC exceeded 16 billion tenge, which is almost 67.8% of the total authorized capital of all life insurance companies, including state-funded companies.
Reporters - Aizada Gabit, Sukhiya Kattarkyzy, Tlekkabyl Gumarov, Atyrau TV channel