War risks insurance – why do we cover risks in Ukraine?
1.02.2023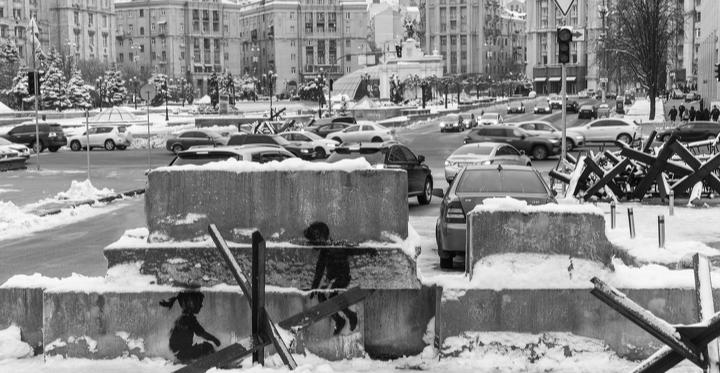 In the context of the current economic environment, life insurance in Kazakhstan definitely needs a new impetus. Where to look for points of growth and clients if it has become so crowded inside the republic?
Alexey Sosnovsky, Deputy Chairman of the Management Board of Eurasia LIC, explains why life insurance companies need to be included in international reinsurance and what it has to do with Ukraine.
Deep Blue Ocean
The demand for insurance services cannot be called elastic, unlike oil, which no one could abandon in the foreseeable future. To my great regret, the culture of life and health insurance has yet to be fully formed in Kazakhstan. New insurance products emerge, but mass sales are still being determined. In the context of the limited market of Kazakhstan, to accelerate growth, all domestic life insurance companies can do is turn their eyes outside the country.
The international reinsurance life insurance market is truly a deep blue ocean because it provides excellent opportunities for the development of reinsurance business in Kazakhstan. According to my information, none of the domestic life insurers operated on it as full-fledged reinsurers.
January 10, 2023, all Kazakhstani insurers can mark in their calendars because, on this day, Kazakhstan entered the international life reinsurance market. Through the mediation of an international broker, Eurasia LIC reinsured the risks of a large A+ rated European company.
It is an important milestone for the company and the domestic life insurance industry. We have walked into this blue ocean – however, thus far, we have only got our feet wet. But of particular interest is the account in which we managed to participate.
Reinsurance of Ukraine
There are two risks that (are)insurance companies around the world prefer not to write – war and civil commotion. Kazakhstan is not unique in this regard – the above-mentioned risks are exceptions of the (re)insurance agreements.

In addition to Russia (due to the sanctions), Ukraine has also become an exception for the absolute majority of companies around the world. There are too many risks: the front line is unstable, and "calibers" fly past combat targets.
Who would go to Ukraine in the current situation, and why? However, even war cannot become an obstacle to business, and even more so to human relationships. Quite a lot of Kazakhstanis visit Kyiv even now. They go there through Frankfurt and Warsaw.
Some may not like it, but business ties and strong trade relations between Ukraine and Kazakhstan still exist. People will still travel to Ukraine from Kazakhstan. It's not about business; many of them have strong family ties there, too.
In this situation, insurance companies must follow their customers. The reinsurance program signed by Eurasia LIC covers an accident for employees of a large financial company with a multi-location business, including the territory of Ukraine. The top management of this company visits Kyiv, Lviv, and other cities regularly.
The reinsurance program includes Passive War Coverage or coverage for injury to the injured or death due to military operations. We are not talking about the direct participants in hostilities but only about the victims due to their conduct on the territory of Ukraine. This is an example of how life insurance helps business development and preserve human relations in a military conflict.
New Light in Asia
A promising market for life insurance companies today is, of course, the Asian continent. It is a growing market, a home to almost half of the world's population. At the same time, Asian countries, particularly China, have found a way to improve the well-being of citizens and fight poverty by stimulating domestic demand. India is already close to developing its winning formula.
The Asian region accounts for more than half of global premium growth in the life insurance industry. In Asia, insurance has deep historical roots and a developed insurance culture. For example, in India, the first insurance company, Oriental Life Insurance, was established in 1818. In addition to Indian risks, we see many proposals from China, South Korea, and Sri Lanka.
However, most of the projects in the Asian region concern the life reinsurance of employees of international corporate structures. We are talking about annual voluntary life insurance and critical illness insurance schemes paid for by an employer. This area is where domestic employers need to grow as part of their ESG programs.
The most prominent professional association in the region is the Federation of Afro-Asian Insurers, or FAIR (Federation of Afro-Asian Insurers & Reinsurers), founded in 1964 and headquartered in Cairo. FAIR members are companies from 53 countries, primarily Asia and Africa, but there are also three European companies from Germany, Cyprus, and Belarus. Parent Eurasia Insurance Company is a member of FAIR and has been participating in its reinsurance pool since 2011. We also started working with FAIR. Besides, participation in the reinsurance symposium in Cologne is scheduled for May.
This is an opportune moment for life insurance companies to enter the international market because now there is a super-hard reinsurance market and, accordingly, very high rates. A boundless deep blue ocean has opened before us, where Kazakhstani insurers can dive in.
Original: Страховка от войны: зачем покрывать риски в Украине? — Forbes Kazakhstan